Terry the Turtle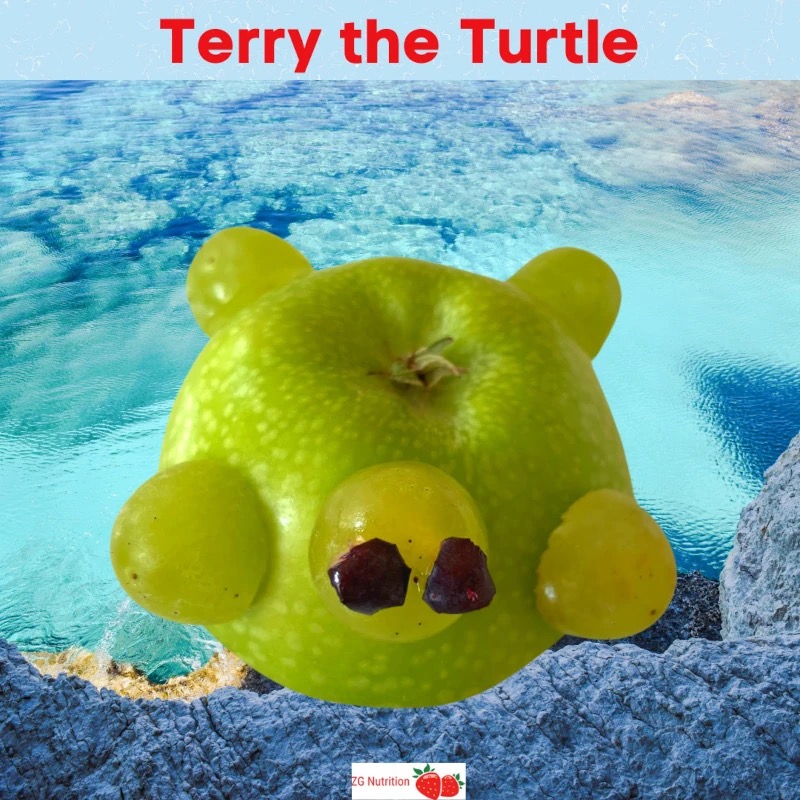 As today is #WorldTurtleDay I've come up with an easy and fun snack to make with or for children – Terry the Turtle! It's a great way to get your little ones eating fruit and they are very easy for children to make themselves.
To Make Terry the Turtle
Ingredients
1 green apple
5 green grapes
2 blueberries
Method
Slice the apple one third from the base.
Put the base of the apple on a plate and slice 4 grapes in half.
Arrange the grapes on the apple to make the turtle's flippers. I have secured them in place using cocktail sticks.
Slice one third off the remaining grape and secure it in place for the head.
Cut the blueberries in half and cut small circles for eyes. Secure in place with cocktail sticks.
Remember that grapes can be a choking hazard so if you are making this snack for young children, remember to cut the grapes lengthways before using or eating.