Strawberry Heart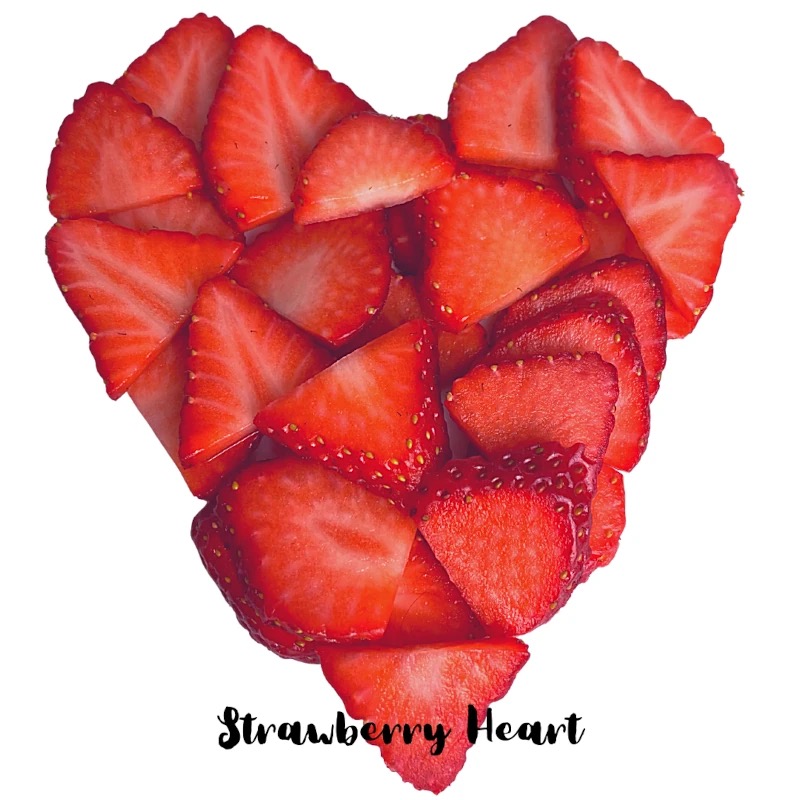 Another idea to make for Valentines Day is a Strawberry Heart. These are very easy to make and are very eye-catching.
You will need a punnet of strawberries to make this recipe.
How to make
Slice the leaves and stalk from the top of the strawberries.
Slice the strawberries lengthways into thin slices.
Arrange into a heart shape.
This is a lovely idea for young children to make for Valentines Day. You could also use raspberries if you prefer.