Voluntary Work for Nutrition Graduates or Students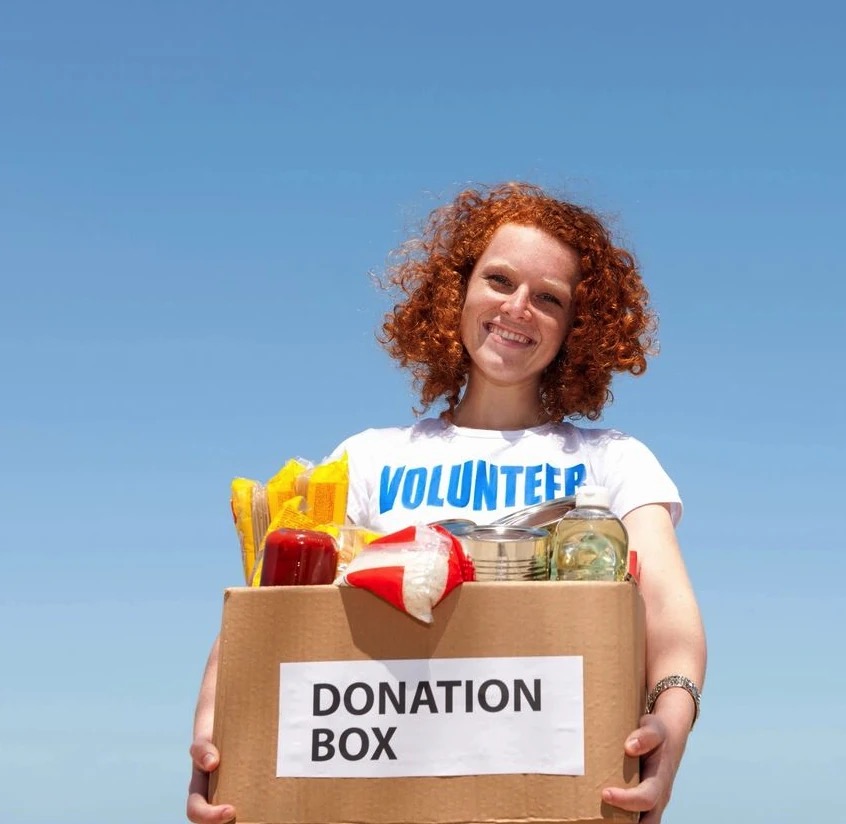 I know how hard it can be to get your first job when you might not have any relevant experience to prove you can do the job. Many jobs are advertised asking for a number of years relevant work experience. So how do you get that experience when you can't get a job? How about volunteering? This way you get some very relevant work experience in exactly the field of nutrition that you want to work in.
Companies or individuals who can offer voluntary work in Nutrition
Beezee Bodies run weight management and healthy lifestyles programmes for adults and families in Brighton & Hove, Hertfordshire, Birmingham, London, Gloucestershire and remotely. You can sign up for volunteering by filling out the volunteer form at https://www.beezeebodies.com/jobs
Action on Salt is a group concerned with salt and its effect on health. They are always looking for volunteers and you can volunteer at https://www.actiononsalt.org.uk/about/donations/
Live Well Stay Well in Bucks are happy to have volunteers. They can be contacted via Hannah Blatchly, Service Lead at hannah.blatchly@parkwoodhealthcare.co.uk
Cracking Good Food are always looking for volunteers for their cookery school and community outreach programme based in Manchester. Contact Amanda Aitken @aleeaitken or go to the website and look for volunteer opportunities at https://www.crackinggoodfood.org
School Food Matters have many voluntary roles to deliver cooking and growing activities across a number of their projects in schools across London. They can be contacted at https://www.schoolfoodmatters.org/about-us/work-us
Be Enriched are always looking for volunteers to come and help at one of their community canteens in London. https://www.be-enriched.org/volunteering
Eat Well Age Well are recruiting Eating Well volunteers across the Forth Valley area. https://twitter.com/EatWellScot/status/1128960193042239489
FareShare have locations across the UK and are always looking for volunteers. They redistribute surplus food to charities that turn it into meals. https://fareshare.org.uk/volunteer/
FoodCycle have a large number of locations and are looking for volunteers in some very relevant roles for Nutrition students. They serve community meals across the country. https://www.foodcycle.org.uk/get-involved/volunteer/
The Food Chain is based in London and deliver meals and groceries, offer cookery and nutrition classes and communal eating opportunities to people living with HIV in London and their dependants. They are always looking for volunteers. http://www.foodchain.org.uk/volunteer/
Brighton & Hove Food Partnership are looking for volunteers for their many community food projects across the Brighton & Hove area. https://bhfood.org.uk/category/get-involved/volunteer/
Food Foundation in London have two main volunteer programmes throughout the year between May and September and between October and January. If you're interested in a volunteer position with The Food Foundation, they review CVs during the following months only:
March (for the summer intake)
July (for the winter intake)
Please submit your CV to office@foodfoundation.org.uk
Food for All in London are looking for volunteers for to help produce and deliver meals to the vulnerable every day. They also have remote home-working opportunities. https://foodforalluk.com/volunteer/
Belfast Food Network you can sign up to volunteer here https://www.belfastfoodnetwork.org/get-involved
Edinburgh Community Food accept volunteers at https://www.edinburghcommunityfood.org.uk/volunteer-with-us
Local Food Banks find out where your local food bank and offer to volunteer. You can look here for independent food banks https://www.foodaidnetwork.org.uk/independent-food-banks-map or on The Trussell Trust website https://www.trusselltrust.org/get-help/find-a-foodbank/. Other food banks operate through other organisations but should be easy to find in your local area with a quick Google search.
Age UK accept volunteers across the UK. You can sign up here https://www.ageuk.org.uk/get-involved/volunteer/
Trussell Trust food banks are in many communities across the UK. You can sign up to volunteer here https://www.trusselltrust.org/get-involved/volunteer/
FoodCloud is a social enterprise that connects businesses with surplus food to charities across the Republic of Ireland and Northern Ireland. You can sign up to volunteer with them here https://food.cloud/volunteer-with-foodcloud/
MetMUnch is a global award-winning, student-led social enterprise. At its heart is a passion for sustainable and nutritious food – and sharing that passion with students, staff, local businesses and communities through collaborative projects. Get involved here – www.metmunch.com
GROW features a meat free café serving delicious, healthy, locally sourced, student-led vegan and vegetarian food. Launched by MetMUnch, the café is staffed with students, and has a packed programme of activities promoting healthy and sustainable habits. Grow with them here – www.growmeatfree.com
Bags of Taste are looking for volunteers who can you spare an hour a week for two weeks to mentor participants on their virtual courses. Mentoring takes place on WhatsApp, phone, email or Facebook Messenger. It's very rewarding supporting participants through their food journey and they share their progress with you along the way. You can help wherever you are in the country. All you need is empathy and a calm, consistent approach. You can register as a volunteer here https://www.bagsoftaste.org/volunteer/virtual-course/
VegCities – local campaigns are keen to get volunteers to help out. There's no obligations, but every now and again the VEG CITIES campaign coordinator in your area may email you to see if you can help out. https://www.vegcities.org/get_involved/volunteer/
Bristol Food Network have a variety of volunteering roles available across a range of projects. You can sign up here https://www.bristolfoodnetwork.org/volunteering/
91 Ways are a community-focused social enterprise called 91 Ways to Build a Global City, based in Bristol and named after the 91 languages spoken there. They are always looking for more volunteers and have a range of roles available including cooking, event support, crowdfunding support, social media and others. You need to complete a form which can be found here https://91ways.org/volunteer/
West Northants Sustainable Food Place (https://goodfoodwnorthants.org/sustainablefoodplace.html)and Hope based in Northampton run extensive work on food, including hosting the SFP, running a social enterprise catering training business, running foodbanks and social supermarkets, and co-ordinating local food aid. To volunteer, contact Robin Burgess, Chief Executive at Hope Centre by email at robin@northamptonhopecentre.org.uk
Feed Ireland Food Banks are a national volunteer movement addressing food poverty and preventing homelessness. You can sign up here https://www.feedcork.com/projects
Feed Our Homeless in Dublin are actively dedicated to making a difference to the lives of people who are affected by homelessness also who are most marginalised in society. https://feedourhomeless.ie/volunteer/
Diabetes UK Offer volunteering opportunities across the UK https://www.diabetes.org.uk/get_involved/volunteer
ABL Health offer integrated healthy lifestyle including weight management services. Their aim is to reduce health inequalities and promote healthy behaviours through community services. You can sign up as a volunteer here https://www.ablhealth.co.uk/work-for-us/be-a-volunteer/
Good Food Barnsley CIC work to build a better Barnsley where everyone has the right to the food they need to thrive. You can sign up to volunteer at https://goodfoodbarnsley.org/were-hiring/
Get Healthy Rotherham is a lifestyle service in Rotherham who deliver a stop smoking service and the Tier 2 weight management service. To volunteer, contact Jacqui Reddick, Service Manager at jacqui.reddick@parkwoodhealthcare.co.uk or Nicole Ingram, Service Supervisor at nicole.ingram@parkwoodhealthcare.co.uk
Tejal Lovelock in Buckinghamshire is a Registered Nutritionist working closely with the NHS, public health, Live Well Stay Well and VCSE. Tejal would be happy to support any recent Nutrition graduates looking for volunteering opportunities to strengthen the local network in the area. Contact Tejal at t.lovelock@nhs.net
The Community Cooking Club is a volunteer-led, community-based organisation in Brighton established to provide food for vulnerable people during the pandemic. Their current focus is working with the Russel Martin Foundation to provide home-cooked, wholesome meals for a group of vulnerable young people enrolled in their Extra-time project – https://www.russellmartinfoundation.co.uk/alternative-provision. They are currently looking for cooks and delivery drivers; please see the volunteer role information below: https://www.escis.org.uk/charities-funding-and-volunteering/cook-for-the-community-cooking-club-home-based/. Please contact them at info@Communitycookingclubs.com if you'd like to get involved in any way.
Food Teachers Centre have a volunteering programme which will be extending beyond the pilot areas, and they are always looking for people to run workshops in schools. Kitchen Angels can be regular or one-off support to suit availability. Please take a look here to sign up. https://foodteacherscentre.co.uk/volunteer-to-be-a-kitchen-angel/?fbclid=IwAR1qwjo69SrMszFdZw8bxp09_Y0HxpBFXSu9TnvJ8AyF3-OVAGZCqcVaz-k
I will keep updating this list as offers come up. Good Luck and I would love to hear from anyone who is successful in getting a volunteering opportunity with one of these organisations.