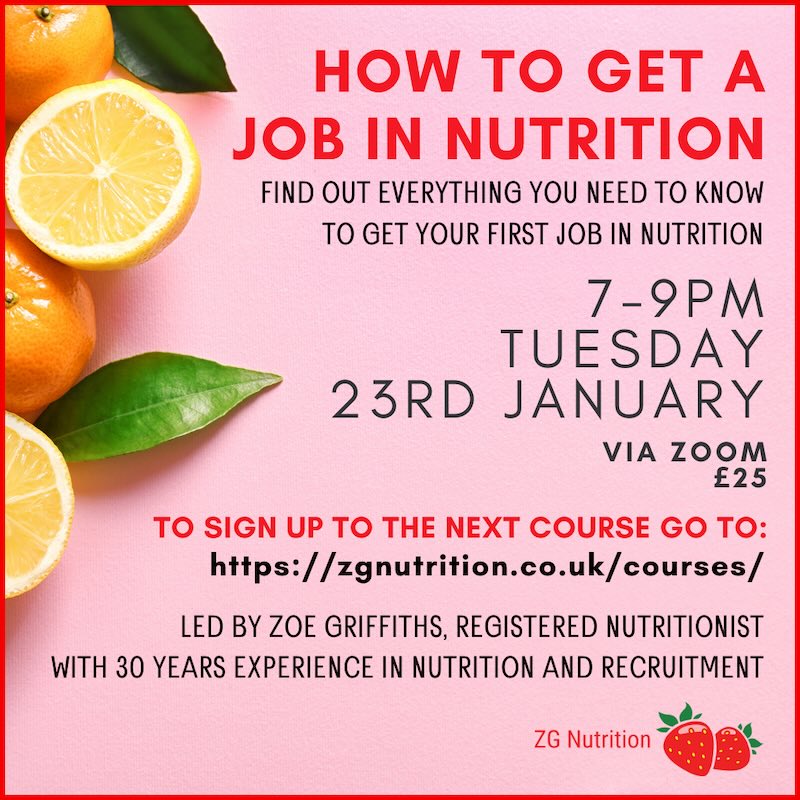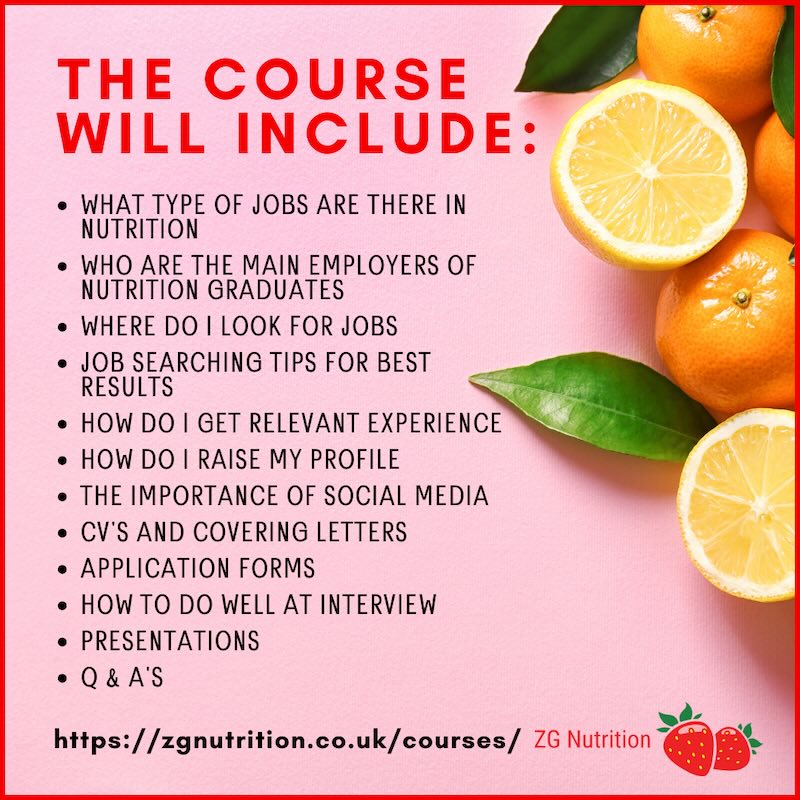 How to Get a Job in Nutrition
Course Description
This course will give you a huge amount of hints, tips and resources to give you the edge in getting the job you want. The course will take place via Zoom. At the end of the course you will receive a copy of the 'How to Get a Job in Nutrition' presentation containing 70 pages of links and resources to help you in your job hunt.
The course is suitable for Nutrition Students or Graduates. It is highly suitable for anyone interested in a career in public health, the food industry, education, research, the NHS and Sports or Performance Nutrition plus all other areas of Nutrition.
Once you have attended the course, Zoe will give you ongoing support for free until you get your first job. Over 500 Nutrition Graduates have got their first jobs in Nutrition after attending this course.
How to book a place
The next course is at 7-9pm on Tuesday 23rd January 2024. The cost of the course is £25.
To book your place, please complete the Booking Form below then come back to this page and click the Payment Link or scan the QR Code to make your payment.
Click here for the Booking Form
Click here to make your Payment or scan the QR code: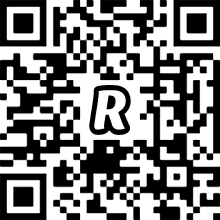 The following payment methods are supported:
If you have problems making payment, please email me at zoe@zgnutrition.co.uk for advice.
Course Reviews
"Yesterday's session was really great ! I had many of my lecturers and seniors tell me that this course is going to be a crucial step in starting my career. I'm so glad I did it, and I'm so thankful to all of them. I'm really amazed at your dedication and the efforts you take for this. Being an international student I had so many doubts and insecurities about finding a dream job. Thanks to you I now feel more confident in myself about building my career."
"I thought it was extremely useful and insightful!"
"Incredibly insightful and fantastic resources"
"Definitely worth the money!"
"The course really made me feel more confident and positive about the job search"
"What you're providing is brilliant and I'll be recommending it to all of my Uni colleagues."
"Zoe's course showed me the various job types available to me as a registered nutritionist and guided me through the application process and highlighted key parts which helped me get my current dream job in Public Health, I feel like had I not attended this course my CV and application methods would have been less effective when applying for these roles, I highly recommend Zoe and her course to anyone looking to break into any role as a nutritionist."