Mentoring for Registered Nutritionists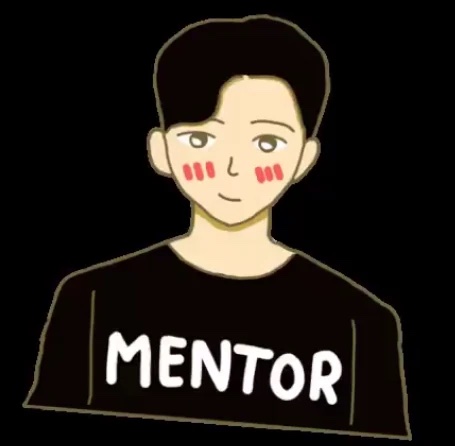 What is Mentoring?
Mentoring is a relationship between two people where the individual with more experience, knowledge, and connections is able to pass along what they have learned to a more junior individual within a certain field.
The aim of this blog
As someone who offers a lot of support to Nutrition Students and Graduates, I get asked all the time about how to get a mentor. Many graduates are keen for guidance about how to get started in their chosen career, how to move into a particular area or would just like someone to talk to about their own career. I thought it was time to create a list of who is able to offer mentoring to Nutrition Graduates so that I can answer this question more successfully.
Thank you very much to all of you who have kindly offered your help and are now listed in this blog. Your support is invaluable and greatly appreciated.
I will continuously update this list as offers come in and remove people from the list once they reach capacity of number of mentees.
How to use this list
If you are seeking a mentor or just some advice, please look through this list to see if there is someone who matches your areas of interest and could be a suitable mentor for you. Then contact them via the email address or website given to discuss a possible mentoring arrangement or to ask a quick question. I will not be able to provide a matching service for those seeking a mentor.
Once someone has reached their limit with the number of mentees that they are able to take on, I will remove them from this list. If the person you were planning on contacting is no longer on this list, that means that they are now at full capacity with the number of people they can mentor.
Please note that some mentors may charge for offering a mentoring service. I have indicated who may charge in the table below.
Please note that there are a variety of Nutrition and Dietetic professionals on this list. Some are Registered Nutritionists, others are Registered Associate Nutritionists, Registered Dietitians or Sports or Performance Nutritionists on the Sports and Exercise Nutrition Register. Please be aware of this when getting in touch so that you choose someone from the appropriate level of experience and background that meet your requirements.
Contacting a Mentor
When contacting a mentor via email, please introduce yourself by giving a bit of background about yourself and what it is you are wanting help and support with, whether it is answers to a few questions or a more long-term mentoring relationship. Please think about what you are hoping to gain from contacting the mentor before sending them a message.
Potential Mentors
| Name | Job Title | Areas of Interest | Email Address | Fee |
| --- | --- | --- | --- | --- |
| Charlie Beestone | Owner and Performance Nutritionist at CB Nutrition | Mentoring to help freelance practitioners get more 1-2-1 clients | charliebeestone@outlook.com | £50/hour |
| Jessica Weston | Company Nutritionist at McDonald's UK & Ireland | Food Industry Nutrition and Allergen Management (across retail and QSR). | Jessicaweston24@hotmail.co.uk | None |
| Dr Isabella Nyambayo | Assistant Professor in Food and Human Nutrition, Coventry University | Weight management, nutrition and new product development | inyambayo@yahoo.co.uk | None |
| Hannah Dakin | Public Health Nutritionist and Operations Manager - Alexandra Rose Charity | Public Health Nutrition - Child Weight Management, Food Poverty, Local Government/ Voluntary Sector Public Health and Corporate Wellbeing (Group and 1:1 Settings) | Hannahdakin93@gmail.com | No charge for short term, small fee for longer-term mentoring |
| Jasmine Chirchi | Public Health Nutritionist- NHS | Public Health Nutrition - weight management, 1:1 consultations, group sessions and corporate wellbeing | Jasmine.chirchi@gmail.com | None |
| Dr Tom Butler | Senior Lecturer in Nutrition and Health, Edge Hill University | PG dietetics applications, applying for PG research positions such as MSc/MRes/PhD, or applying for academic positions | butlert@edgehill.ac.uk | None |
| Nusrat Kausar | Specialist Diabetes Dietitian, Director of Nutribytes, Primary Care Network Dietitian | Dietetics or anyone interested in remote placements with creative companies such as Nutribytes | nusrat@nutribytes.co.uk | £25 for 40min session or 2 for £45 for students or nutritionists looking to get into dietetics. |
| Annie Denny | Nutrition Specialist at The Early Years Nutrition Partnership | Early years nutrition or food industry | anna.denny@gmail.com | None |
| Dr Fotini Tsoliou | Principal Academic in Nutrition, MSc Programme Lead at Bournemouth University. AfN Trustee. | Research obesity, lifestyle interventions, metabolic health | ftsofliou@bournemouth.ac.uk | None |
| Katie Angotti | Registered Nutritionist (Public Health), Katie Angotti Nutrition | Pregnancy & postnatal nutrition, infant feeding, children's nutrition, food industry & NHS | katie@katieangottinutrition.co.uk | No charge for short-term mentoring. May charge for longer sessions. |
| Health Nutritionist Charlotte Turner | Registered Nutritionist and Founder of Health Nutritionist | Delivering AfN CPD courses, Freelance nutrition training and nutrition consultancy and support | Charlotte@healthnutritionist.co.uk | £45/hour for 1.5 hour group mentoring sessions for 10 students |
| Paskal Prowse | Senior Service Coordinator at Xyla Health & Wellbeing | Public health, sports nutrition, sport and working in a clinical setting | Paskalprowse@gmail.com | None |
| Louise Payne | Food and Nutrition Lecturer at University College Birmingham & Company Nutritionist at School Health UK | Women's health, nutrition during preconception & pregnancy and childhood obesity | info@lmpnutrition.com | None |
| Gunter Kuhnle | Professor of Nutrition and Food Science, Department of Food and Nutritional Sciences, University of Reading | Nutritional Biomarkers and Dietary Assessment methods | g.g.kuhnle@reading.ac.uk | None |
| Sofia Antona | Assistant Nutritionist at Tesco | Nutrition in the food industry, reformulation, policy writing and product development focus | sofia.antona@hotmail.co.uk | None |
| Jillian Pitt | Community Health Manager and Nutritionist, Young Foundation (formerly with Mytime Active) | Family eating, cooking for health, food poverty, school food, community-led food growing and social behaviours | jillghose64@gmail.com | None |
| Marina Abdalla | Clinical Nutritionist Expert, McCann Healthcare (Medical Communications company - medical advertising) | Medical advertising, weight loss, holistic nutrition and most particularly medical nutrition | marina@nutriprepuk.co.uk | 15 minute session free. £195 for 60 minute consultation. |
| Maria Kardakova | CEO Mary's Recipes, Senior Science and Innovation Manager, R&D, Atlas Biomed Group, London Doctoral Researcher (1st year), University of Surrey Book Author, Child Nutrition and Nutrition Behaviour | Digital health, family well-being, and innovative approach to behaviour change in relation to diet and lifestyle. | masha.kard@gmail.com | None |
| Keighley Hylton | Project Manager, Early Years Alliance | Child nutrition, child weight management, project management, commissioning and public health | keighleyh@live.co.UK | None |
| Jolanda Gjoni | Active Together Coordinator at Bromley by Bow Centre | Public Heath Nutrition, behaviour change, community development and empowerment to improve health and wellbeing | landagjoni@hotmail.co.uk | None |
| Amanda Aitken | Project Manager, Cracking Good Food | Teaching communities to cook, food poverty, healthy eating on a budget | Amanda@crackinggoodfood.org | None |
| Krzysztof Dulnik | Trainer at Home | Diabetes prevention and remission; group delivery and 1-1 motivational interviewing; nutritional anthropology | kris@hc.homeinstead.co.uk | None |
| Anka Johnston | Public Health Nutritionist (Retired) -previously working in local government, NHS and industry as well as being Trustee & Chair of The Caroline Walker Trust | School nutrition, food allergies, early years nutrition, project management and public health commissioning | Anka.johnston@btinternet.com | None |
| Farihah Choudhury | Registered Associate Nutritionist (ANutr) and Public Health Practitioner within local government Healthy Weight team | Public Health Nutrition - local government Public Health, food poverty, sustainability, food policy and strategy, global health nutrition | farihah.choudhury@outlook.com | Nominal charge on a sliding scale. |
| Charlotte Harrison | Regulatory Affairs Specialist at Monster Energy | Food regulatory affairs in the EMEA region, project management, food data, QA and food industry consulting | charlotteharriso@gmail.com | None |
| Dr Ben Green | Medical Nutrition Manager - Innovation R&D at Aymes | Industry, medical and clinical nutrition, research, scientific communication, new product development and performance nutrition | ben.p.green88@gmail.com | None |
| Aliya Porter | Freelance Registered Nutritionist at Porter Nutrition | Public health and freelance practice | porternutritionuk@gmail.com | Group and 1-1 supervision available - includes quarterly meetings and email support in between |
| Dr Penny Morris | Director of Human Health & Nutrition at Mars Inc | Food industry nutrition, food industry nutrition policy/position development, food reformulation, labelling and global nutrition regulation | penny.morris@effem.com | None |
| James Fleming | Head of Nutrition at Essex County Cricket, Performance Nutritionist at James Fleming Nutrition, Senior Health and Wellbeing Coach at Xyla Health and Wellbeing. | Sport and Exercise nutrition specialising mainly in running, team sport and golf, youth athlete and parents. Working for the NHS in healthcare - Diabetes Prevention programe as well as adult weight management | jflemingnutrition@gmail.com | £20 for 45 min sessions |
| Daisy Gresswell | Infant Feeding and Healthy Weight Team Lead, Central London Community Healthcare NHS Trust | Child weight management, infant feeding, CV and application support, working in the NHS | daisygresswell@outlook.com | None |
| Pippa Gibson | Nutritionist, Accent Catering. Freelance Nutritionist. Previously worked in academia | Recipe development, food photography and blog writing. Research (post docs and PhD). Freelance work. | pippa.s.gibson@gmail.com | None |
| Holly Roper | Global Nutrition Manager - Benecol Ltd. | Food industry, marketing and nutrition communications | holly.roper@aol.co.uk | None |
| Nicola Burgher-Kennedy | Freelance Registered Public Health Nutritionist & Health Coach on the NHS National Diabetes Prevention Programme. | Coaching patients to prevent Type 2 Diabetes, Food industry. | niccinutrition@yahoo.com | £30 for 45 minutes |
| Penelope Henderson | Registered Nutritionist specialising in Children's Nutrition at Nutrition 2 Nourish Flourish. | Children's nutrition, fussy eating, blog writing, SEO, lead magnets, 1 - 1 consultations. | nutrition2nourishflourish@gmail.com | 1st session free, then £40 per hour |
| Katie Chuter | Health and Wellbeing Coach | Public health/ diabetes and weight management | katiechuter5@hotmail.co.uk | Free |
| Matt Lambert | Health Information and Promotion Manager at World Cancer Research Fund | Diet and cancer, weight management, body composition, physical activity, public health, behaviour change | Matthew.g.lambert@gmail.com | Free |
| Nina Walker | Lead Performance Nutritionist for British Curling, Lead Assessor at the Institute of Performance Nutrition, SENr Registered Performance Nutritionist | Sport and exercise nutrition, performance nutrition, weight-sensitive sports, freelance/private practice | ninagabriellawalker@hotmail.com | £35/hour |