Savoy Cabbage Parcels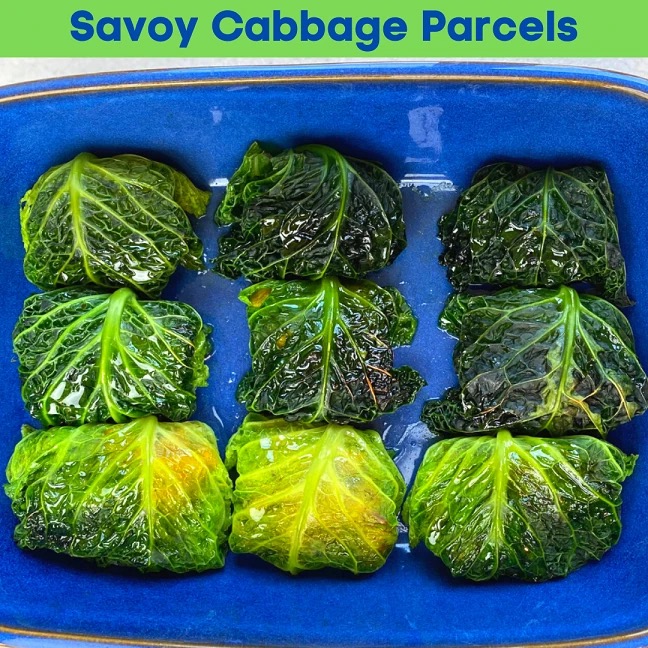 Ingredients
9 large Savoy cabbage leaves
1 leek, thinly sliced
1 butternut squash, peeled and diced
2 tsp dried thyme/fresh thyme, chopped
black pepper
Method
Steam or boil the leek and butternut squash until soft.
Mix the leek, butternut squash, thyme and black pepper together in a bowl.
Boil the Savoy cabbage leaves for 5-8 minutes. It's important that the veg remains fairly firm so that the cabbage leaves can hold the veg in the parcels.
Lay the leaves on a chopping board and add 1 heaped tbsp of veg to the centre of one cabbage leaf. Fold the sides in first and then wrap into a parcel shape.
You can use whatever seasonal veg you have to put inside your Savoy cabbage parcels.