Monster Mash with Witches Fingers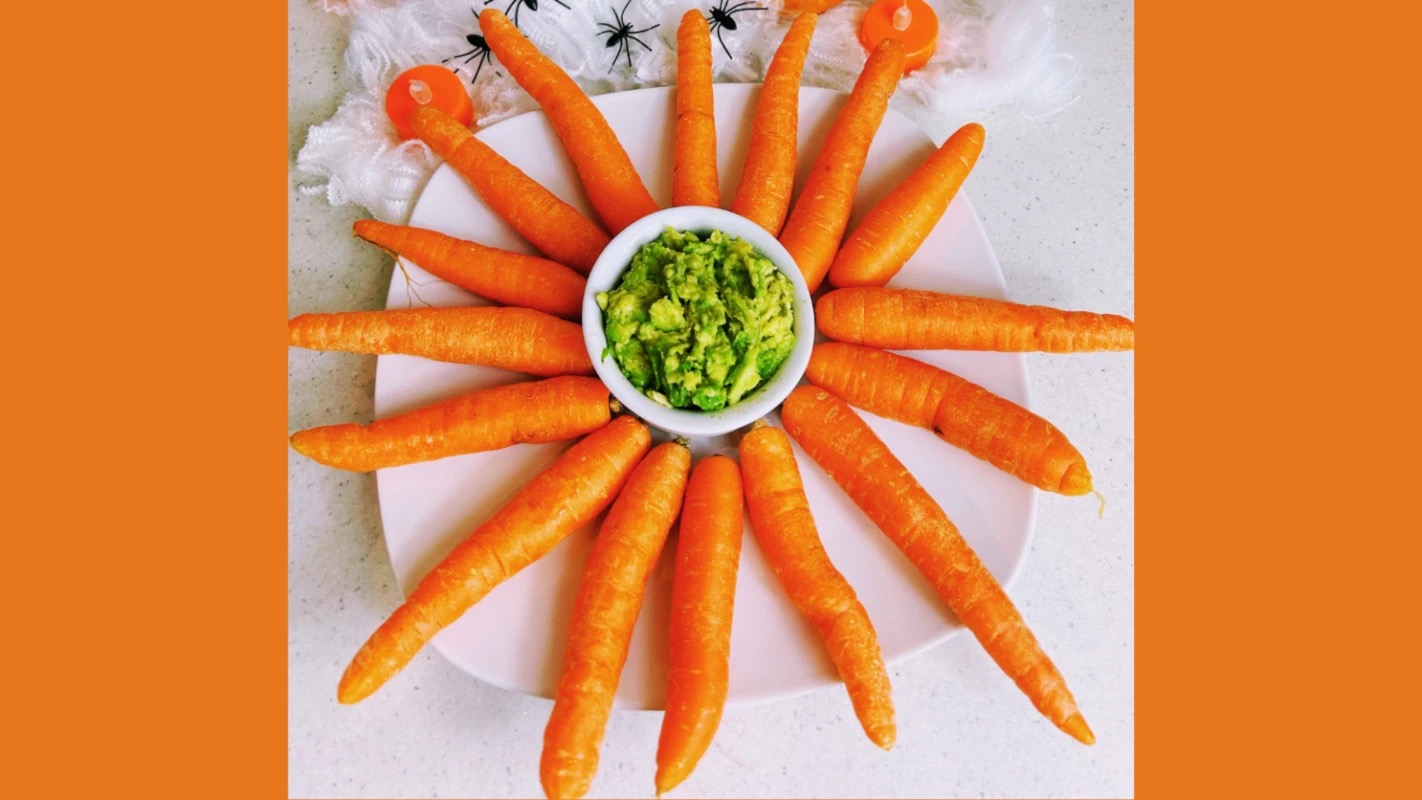 If you're looking for a fun, healthier alternative to all the sweets for Halloween, then why not give this a go! Very easy to make and fun for children to do themselves.
How to Make
Mash some avocado. To stop it going brown, add some lemon or lime juice.
Serve with carrots. There are some very small, thin carrots in the shops at the moment which make great Witches Fingers.
Serve immediately.