Heart-shaped Mini Pizzas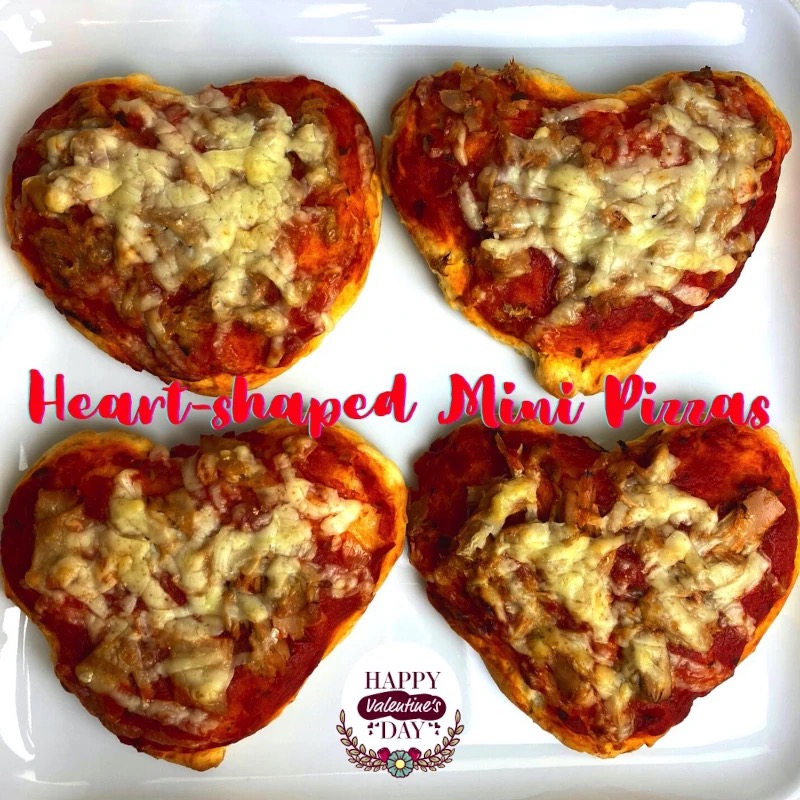 It's Valentines Day today so here's a great recipe to make for tea tonight – Heart-shaped Mini Pizzas.
This recipe uses a homemade pizza base without yeast which is super easy to make.
Ingredients
200g self-raising flour
100ml semi-skimmed milk
50ml olive oil
4 tbsp passata or tinned chopped tomatoes
Toppings of your choice
25g Cheddar cheese, grated
Method
Heat the oven to 180 degrees C or Gas Mark 4. Put some baking paper on a baking tray or lightly grease with oil.
Put the flour in a bowl and put a well in the centre. Pour in the milk and olive oil and use a fork to mix it together to form a dough.
Lightly flour your work surface and take out the dough with your hands. Knead it very lightly for a moment until it is smooth. Divide it into 4 pieces.
Roll each piece into a ball. Use your fingers to flatten and shape into a heart shape.
Lay the dough on to the baking tray.
Use a spoon to spread 1 tbsp of passata on to each heart. Top with toppings of your choice and sprinkle with some of the grated cheese.
Bake for 10 minutes until golden brown. Serve with salad.