Breakfast Vegetable Scramble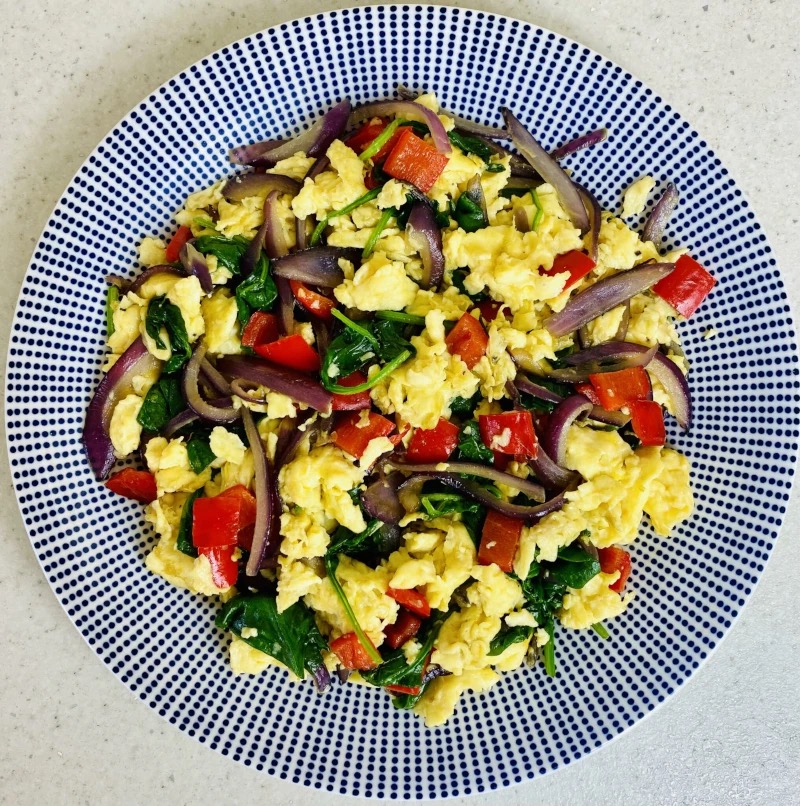 Want to pack some more veg into your diet? Give this Breakfast Vegetable Scramble a try! It's bright, colourful and unbelievably delicious.
This recipe has been created to support this week's Veg Power Breakfast in Colour campaign.
Ingredients
Serves 2
1 tablespoon vegetable oil
small red onion, sliced
small red pepper, diced
50g baby spinach
4 eggs, beaten
black pepper
Method
Heat the vegetable oil in a pan over a medium/high heat.
Add the onion and red pepper. Cook for 3-4 minutes until starting to soften and brown.
Reduce the heat to low. Add the baby spinach and cook for 1 minute until wilted.
Remove the vegetables from the pan and set aside.
Pour in the eggs and add black pepper. When the eggs start to set, use a spatula to stir and scrape the eggs. Cook for 1 minute.
Add the vegetables to the eggs and stir through thoroughly.
Serve immediately.