Fruity Fireworks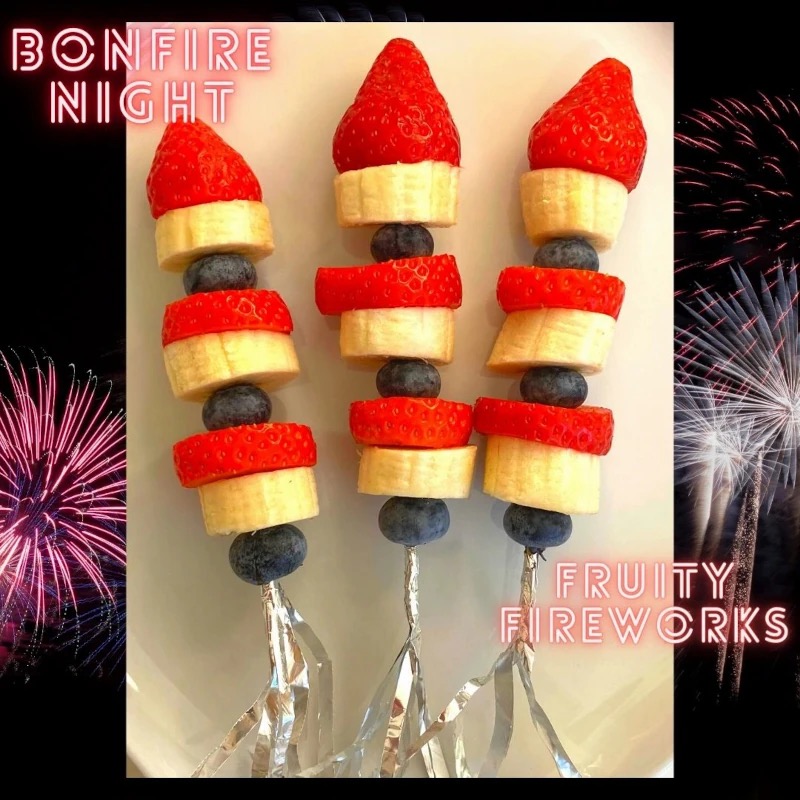 How about making these Fruity Fireworks for Bonfire Night this year? They are fun, healthy and easy to make with your children.
How to Make Fruity Fireworks
You will need:
Wooden skewers
Fruit of your choice, cut into wedges
Kitchen foil
Plastic knife
Scissors
Instructions
Cut the wooden skewers to required length, cutting off any sharp points.
Cut a length of kitchen foil about 5 cm x 3 cm. Cut into it across the length of the foil, leaving a 1 cm gap at the top.
Fold the uncut part of the foil around the bottom of the skewer and tighten the foil to secure it.
Start threading on your fruit from the top in whichever pattern you like.
Enjoy eating your Fruity Fireworks for Bonfire Night!