Summer on a Stick with a Yoghurt Mint Dip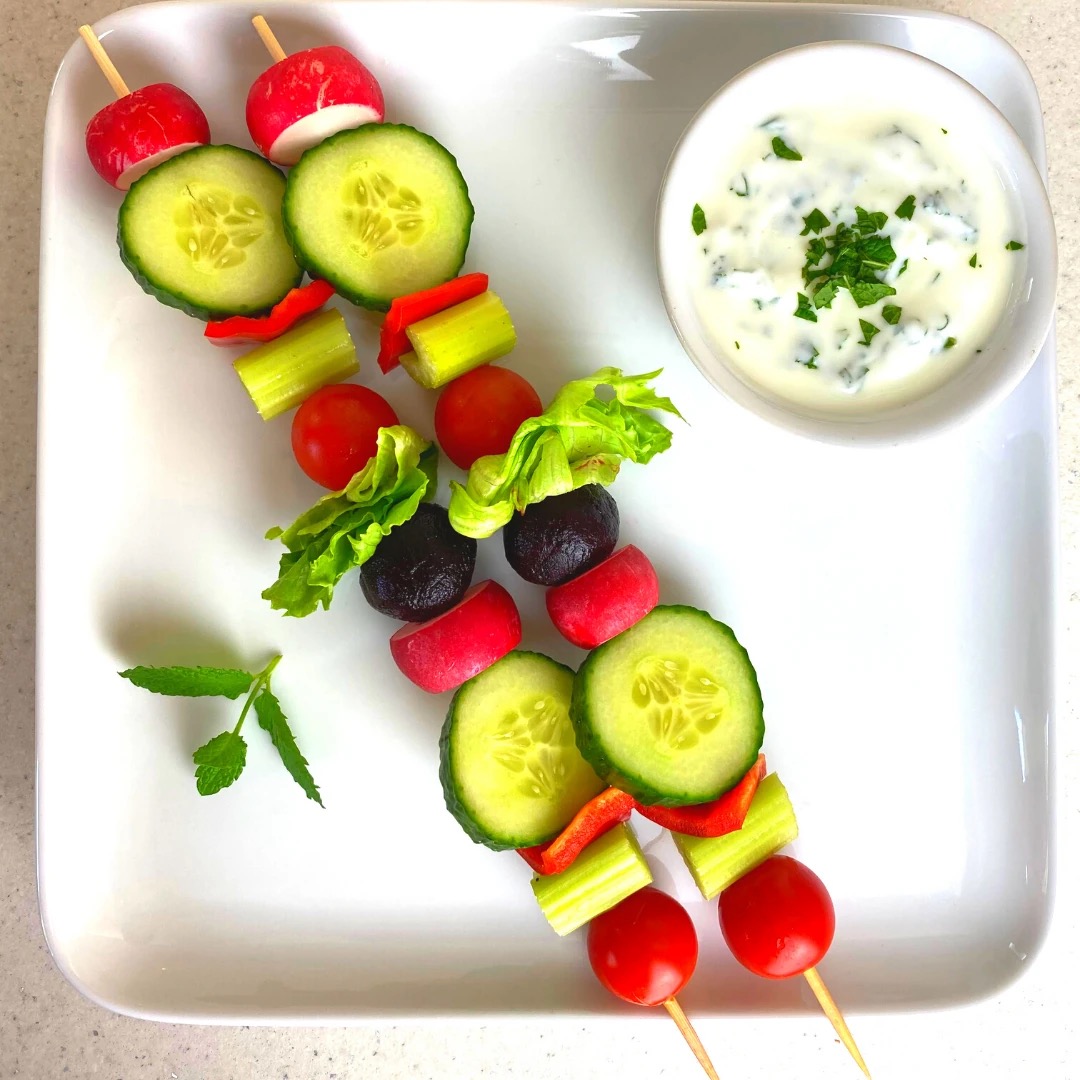 Vegetable sales go down in the summer and salad vegetables create a lot of food waste so to keep us eating our veg, VegPower have created the #SaladSticks campaign this summer.
Salad sticks are very quick and easy to make, fun to eat and are loved by adults and children alike. I've created my own Salad Stick to support the campaign. Why not have a go yourself using seasonal veg that you have at home or have grown yourself?
Ingredients
Radishes
Iceberg Lettuce
Cherry Tomatoes
Cooked Beetroot
Celery
Peppers
Cucumber
150g natural low fat yoghurt
1½ tbsp chopped fresh mint
Method
Cut the seasonal vegetables into bite-sized chunks or leave whole.
Thread them onto the bamboo skewer
To make the dip, add the chopped mint to the yoghurt and mix well.
If serving cherry tomatoes to young children, it is always best to cut them lengthways first to reduce the risk of choking.